Report: Amazon to offer free video-streaming service early next year
24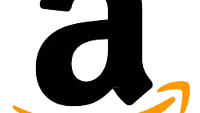 That whooshing sound that Netflix is hearing today, is the sound of its customers preparing to head for the exits. According to a report published on Friday, early next year Amazon will launch a free streaming video service, supported by ads. The plan calls for Amazon to spin the service off from Prime, its $99 a year premium membership club that offers access to its Instant Video service.
One theory is that Amazon wants a larger audience that it might be able to up-sell to the $99 Prime membership. And in the worse-case scenario, Amazon increases its share of the streaming video market. Currently, Netflix has 33 million subscribers while Amazon is estimated to have 25 million Prime members using its video service.
One recent bit of news that might help Amazon sell ads, is the decision by Nielsen to include subscription based content providers in its ratings. And Amazon will be able to provide data to advertisers to show them if their campaign is working.
"If (Amazon does) do an ad-supported service, they will decouple it from Prime and that is a Netflix killer."-Michael Pachter, analyst, Wedbush Securities
source:
NewYorkPost
via
Engadget