Report: A6 chip in Apple iPhone 5 is a custom design; 1GB of RAM is aboard
99+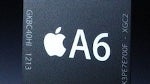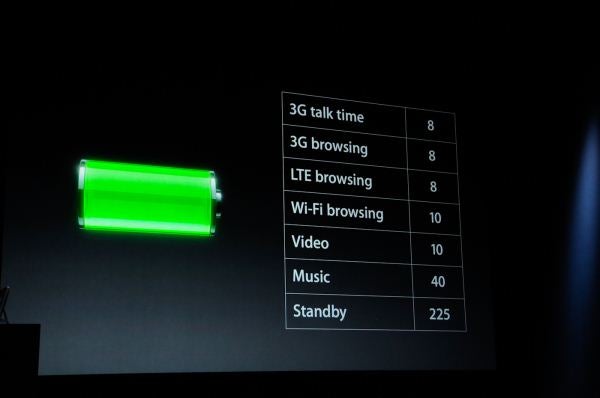 Battery life of some functions on the Apple iPhone 5
While Apple didn't delve too much into the
A6 SoC
inside the
Apple iPhone 5
when it introduced the phone last week
. Apple did discuss certain performance benchmarks, Still,
Anandtech
was able to look inside the phone and find out some of the things about the device that you were wondering about. First of all, we know that both the
Apple iPhone 4
and the
Apple iPhone 4S
each had 512MB of RAM. Did Apple crank it up to the 2GB seen on the
Samsung Galaxy S III
? No. The Apple iPhone 5 has 1GB of RAM on board. Still you can't compare the amount of RAM on the Apple iPhone with the amount on an Android model. Because of iOS, the tech titan has always been able to get better performance from a lower amount of RAM than an Android phone can. DRAM weighs in at 1066MHz and at 8,528MB/sec, the memory is 33% above the 6,400MB/sec on the Apple iPhone 4S.
Perhaps the most important news is that Apple
has designed much of the processor in-house
.
Anandtech
says that it has confirmed that the A6 is "
based on Apple's own ARM based CPU core and not the Cortex A15
," and was manufactured using the 32nm process. Designing the A6 in-house means that Apple most likely optimized the design to allow the phone to run at the specific speed it needs for the best customer experience. The site also says that they believe that the new version of Apple's smartphone is being powered by a dual-core processor. All of those out there who were looking for Apple to go quad-core on the iPhone will have to wait until next year.
source Anadtech (
1
), (
2
) via
Engadget