Reminder: the TSA has an app to help you on your travels this holiday season
3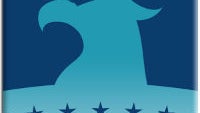 Plenty of you are going to be traveling this holiday season, and quite a few may even be traveling tomorrow to meet up with family for Thanksgiving. That will mean a lot of time set aside for going through security in airports, but just in case you didn't know, the TSA has an app that could help you get through security a bit faster.
Probably the best feature of the app is that it will let you see approximate wait times at security checkpoints in airports around the country, and the data is crowd-sourced, so you can submit your time to help out others plan their travel accordingly. As with most air travel apps, it will also give approximate delays for flights, and weather conditions around the country.
Of course, there are also helpful FAQs to give you the answers you may be looking for, and it will let you search for various items to see if they are acceptable to bring through security. In the end, the app may only tell you that you're going to have a long wait, but it couldn't hurt to know that you'll have to leave a bit earlier if you want to catch your flight.
The MyTSA app is available for both iOS and Android.