Refurbished iPhone 5 lands at AT&T, starts at $100
10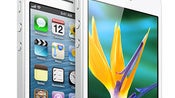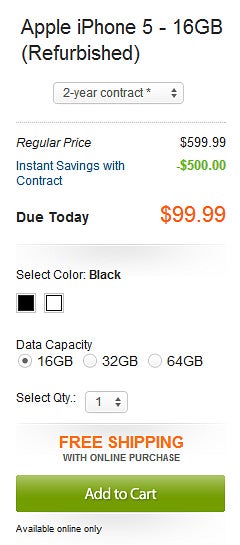 Want to know how to get an AT&T iPhone 5 on the cheap? Then look no further than the carrier's online store, where Apple's latest smartphone is being offered in refurbished form.
Each iPhone 5 variant is available for $100 less, meaning that a 16GB model can be bought for only $100, while the most capacitous variant, with 64GB of storage, sells for $300. That's with a 2-year contract with AT&T, of course. Both white and black models are currently in stock. The deal is available online only.
Now, as the case is with all refurbished AT&T phones, you only get a 90-day warranty and a 14-day window should you decide to return the handset you bought. Their quality, however, should be identical to that of a brand new device. Before being put up for sale, all units are tested thoroughly so they meet the company's quality standards
All AT&T deals on refurbished iPhone 5 are available at the link below.