Reflection on another phone reveals the back of the HTC One (M9)?
32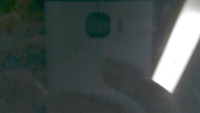 No sooner did we tell you that
HTC has been using decoys to prevent an early leak of the HTC One (M9)
, then we get word that an HTC employee might have accidentally snapped a picture showing the rear of HTC's next flagship model. To help you get a grasp of this, we start with a story from Friday that
revealed a series of pictures allegedly taken using the rear camera
of the
HTC One (M9)
.
The model numbers of the phones used were 0PJA10/0PJA13. This dovetails with a tweet from @upleaks last month (since removed) that said that the HTC One (M9) would be part of the 0PJA series. The 3,024 x 5,376 resolution of the pictures suggest that a 20MP snapper was used, when you take into considering that they were cropped to fit a 16:9 aspect ratio. The HTC One (M9) is rumored to be carrying a 20.7MP snapper on its back. More precisely, the sensor is rumored to be a Sony Exmor RS IMX220.
The big news revolves around a picture taken by an HTC employee of a
Sony Xperia Z2
that happened to be lying around while the test pictures were being taken. If you look at the reflection seen on the screen of the Xperia Z2, you see the image of the back of the phone that took the photo. That phone is supposedly the HTC One (M9). And guess what folks, the rear camera and the flash
lines up perfectly with cases made for the HTC One (M9) by an Asian firm
. We showed you a number of pictures of that case a few days ago.
This looks like it could be the real thing. If so, there are some aspects to the design that resembles the
HTC One (M8)
, and some things that obviously are different (especially the lack of the Duo camera). Does this whet your appetite to see the next HTC flagship phone? We expect the device to be unwrapped in Barcelona on March 1st during MWC.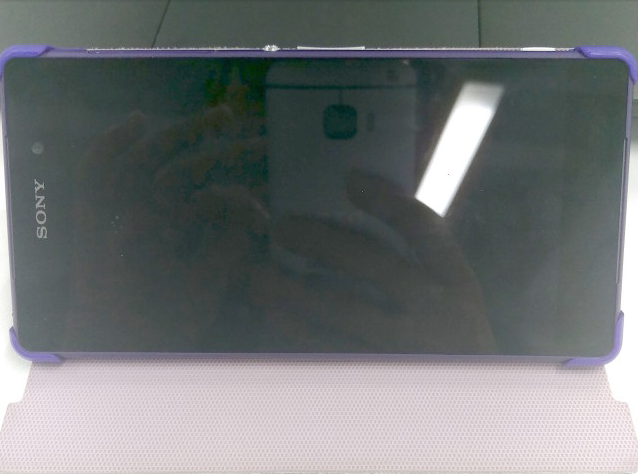 Reflection on screen allegedly reveals the back of the HTC One (M9
source:
Phandroid