So, how do you find that Red iPhone 8?
22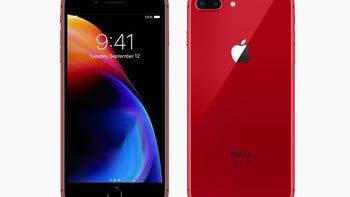 This week, Apple launched a new iPhone... color. As a part of the Product Red tradition, which we do hope is now a regular thing for iPhones, the
iPhone 8
and
8 Plus
are now available in
a beautiful, vibrant red
and — finally — black fronts!
That said, there's nothing else that's different about the phone. The prices start at $699 for the 64 GB iPhone 8 variant and stop at $949 for the 256 GB iPhone 8 Plus version. It's a bit unfortunate that the new color has been introduced half a year after the
iPhone 8
launched, and 6 months before the next edition is introduced. We assume it's a good strategy to revitalize sales a bit, but those that have already gotten an "ordinary" color may feel a bit cheated out. Of course, we also would've loved to see a Product Red
iPhone X
, but that didn't happen, unfortunately.
Still, there are plenty of people who are up for an upgrade or who are currently not even rocking an iPhone. Does this eye-melting red color have what it takes to entice you to buy? Let's see!