Receive turn-by-turn navigation in your own voice using Waze (Android only for now)
4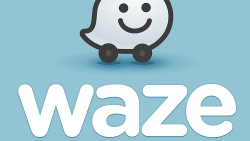 Last week, we told you that crowd sourced traffic and navigation site Waze was offering users the opportunity to
hear navigation directions with Mr. T's voice
("I pity the fool who doesn't make a right turn now!"). As cool as that sounds, an update to the app has added a voice recorder that you can use to record your own voice. This way, if any of the celebrity voices doesn't do the trick for you, and you keep on missing turns, you can see if you'll respond better to the sound of your own voice.
Setting up the recording is actually very simple. Just head to the "Sound & voice" settings, go to Voice Recorder, and repeat the list of preset phrases. That's all there is to it. Keep in mind that any directions that you don't record will default to the usual Waze voice.
This feature is only available on the Android version of the app for the moment, with no word on when it will be made available to iOS users. If you ever fancied a career as a voice over artist or as a replacement for the Moviefone guy, you can record your own voice and tell yourself where to go.
Download Waze by clicking on the appropriate link (
Android
|
iOS
).
source:
Lifehacker
via
Engadget