The Razer Phone scores support for HDR10, Dolby Digital 5.1 Netflix content
3

Netflix and Razer just announced a new partnership that will bring HDR10 and six-channel Dolby Digital Plus 5.1- certified video content to the Razer Phone following an exclusive agreement between the two companies.
"We engineered the Razer Phone to handle HDR video and sound like no other phone on the market,"
says Min-Liang Tan, Razer co-founder and CEO.
"We are incredibly excited to deliver Netflix entertainment on a smartphone like never before, enabling us to take full measure of the Razer Phone's HDR10-enabled display and dual-firing, front-facing Dolby-optimized speakers and THX-certified headphone connectivity."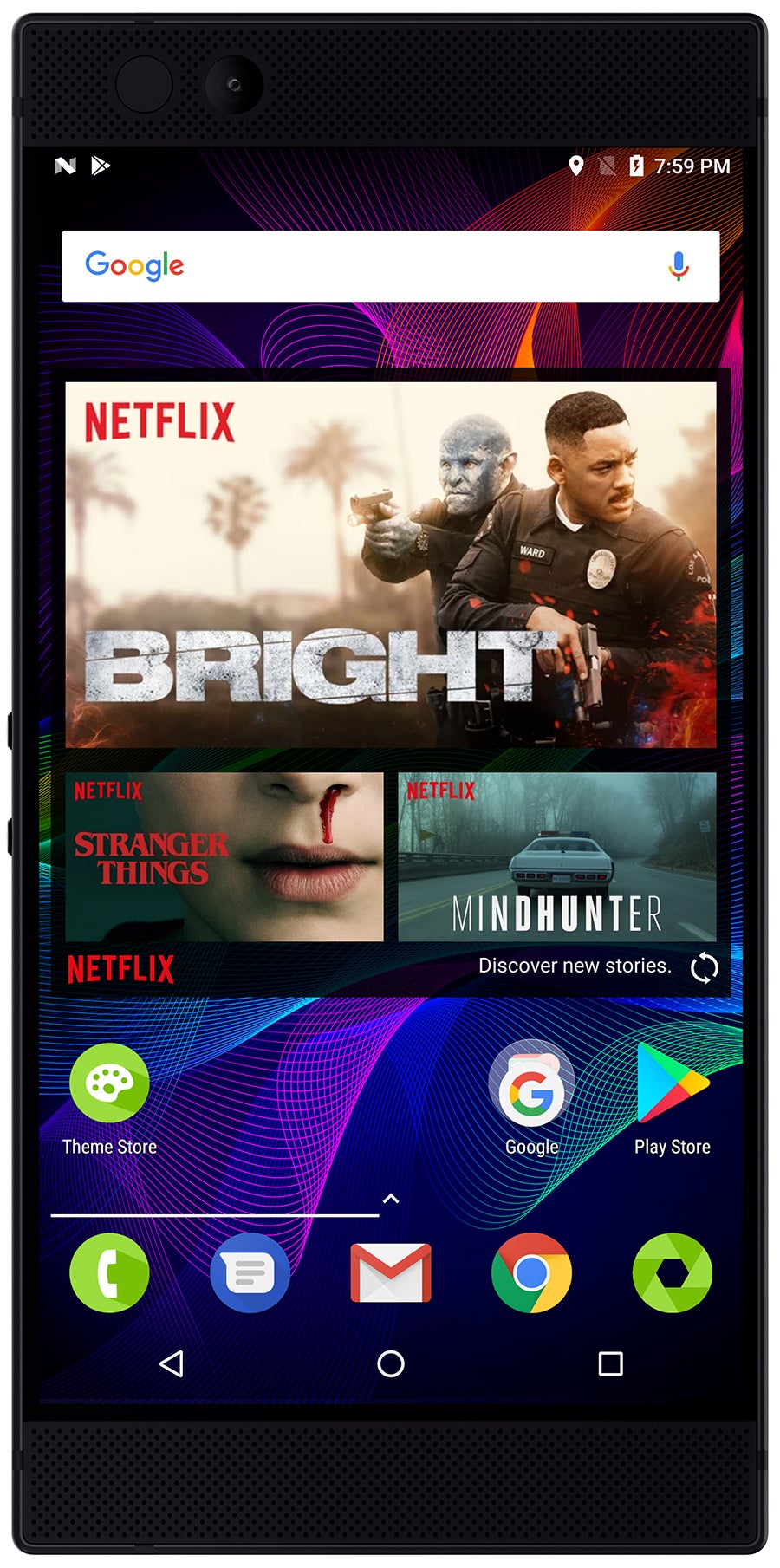 Being the first device that officially supports both premium HDR10 and 5.1 Dolby Digital Plus, the Razer Phone will be given access to a special version of the Android Netflix app that enables users to enjoy the full scope of the two audio and video formats on their devices.
Of course, it goes without saying that a premium Netflix subscription is still a requirement to enjoy video content in such audio-video quality.
Existing Razer Phone will receive an over-the-air update later this month that will unlock all of this audio-visual goodness on their devices.
Of course, new Razer Phone devices will have these functionalities baked in right out of the box.
Additionally, a special widget will allow users to watch compatible Netflix content straight on the homescreen, though it's hard to imagine that viewers will prefer to do that instead of enjoy Bright or Stranger Things in fullscreen.
"The Razer Phone brings an incredible Netflix viewing experience to the smartphone," revealed Anthony Park, vice president of engineering at Netflix. "We look forward to delivering this experience to our members around the world so they can watch their favorite entertainment on the go in the best possible quality."
As more and more new devices support such high-tier audio and video functionalities, we are hopeful that such premium content will become more widespread, and it seems that this also falls in line with Netflix' aspirations to bring more of its high-quality content to the widest array of devices possible.
source: Netflix, Razer