Radio Shack to start taking pre-orders for the AT&T HTC One X on Sunday for $149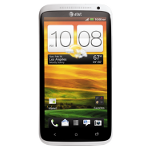 If you were thinking about pre-ordering the AT&T variant of the HTC One X, you should know that
according to a leaked internal memo
Radio Shack plans on accepting pre-orders for the phone starting on Sunday,
the sane date that AT&T will commence accepting pre-orders for the device
. There will be a couple of differences, however. While AT&T is accepting the pre-orders at the price of $199.99 with a signed 2-year pact, Radio Shack is taking the orders at a lower $149.99, with the same 2-year contract of course. Furthermore, and this might be the deal clincher for some, if you pre-order your HTC One X from Radio Shack, your receipt will have a special code allowing you to download
seven Coldplay tunes for free
. That includes a Radio Shack exclusive live version of the band's single, "Charlie Brown."
had extensive training on the device
and should be able to correctly answer any questions you might have about the phone. And don't forget that unlike the international version of the model, the AT&T version replaces the quad-core Tegra 3 processor with a zippy dual-core Qualcomm Snapdragon S4 processor. The S4 inclusion allows for integrated LTE connectivity on the AT&T version of the HTC One X and hopefully leads to longer battery life.
The HTC One X for AT&T will launch on May 6th and is the carrier's first Android 4.0 model, the first to have Beats Audio included and is its first HTC model to be equipped with Sense 4.0.
source:
AndroidCentral