RIM's 'Be Bold' ad campaign is a bust and didn't aid sales in February - according to analyst
19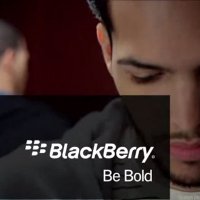 And so continues the business woes for Research In
Motion
, as the latest news surrounding the once fledgling and innovative camp has been stricken with not so good news of late. Indeed, a
new change in leadership
has already jump started a
new direction for the company
, but it seems that they're going to continue seeing struggles in the near future as the competition appears to become more fierce.
If you've been watching a good amount of television of late, you're probably well aware about the recent "
Be Bold
"
advertising spots on TV
– yeah, the ones where people are spilling the beans about their love for recent
BlackBerry smartphones like the Bold 9900
. Unfortunately, it seems that this ad campaign has
failed
to translate over to any concrete sales figures with existing handsets.
In a research note late Sunday night from
Canaccord Genuity
analyst
Mike Walkley
, he said, "
our February checks indicated weak sell-through trends for BlackBerry 7 smartphones despite increased marketing efforts
." Well, that honestly doesn't bode well for RIM, especially when you consider what they're currently facing in the industry right now – and more importantly, the rest of the year. Walkley goes on to mention, "
with very strong share gains for the iPhone 4S, increasingly price-competitive Android smartphones, improving Windows smartphones, and the likely March 7 launch of the iPad 3, we anticipate increasing competition across all of RIM's products during 2012.
"
As we know, newly appointed
CEO Thorsten Heins
made it his top priority to retool RIM's market strategy, and before anyone can say anything about poor judgment, just be aware that the company's "Be Bold" campaign was already in the works long before his arrival. With so much attention placed on these ads, it really makes you wonder if RIM will be as bold the next time around figuring out its next advertising spot. Honestly, did these commercials inspire you to be bold?
via
BGR