RIM CEO Thorsten Heins has a whole team examining iOS and Android devices
21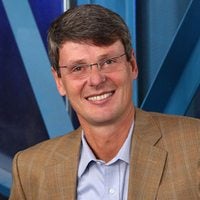 Those of you who have been following the news closely probably know that
Thorsten Heins
is now leading the company in distress that RIM currently is. He will be the one responsible for bringing RIM back on its feet after a very disappointing in terms of financials 2011. And to accomplish that feat, the proper execution of the PlayBook 2.0 platform, as well as the timely introduction of BlackBerry 10 smartphones, will be of utmost importance.
Of course, RIM will be facing strong competition along the way, the toughest rivals being iOS and Android. However, the Canadian tech company's newly appointed CEO is more than willing to familiarize himself with the competition's offerings, the main reason for that being knowing how would a BlackBerry fare against them. Here is what Heins stated in regards to himself trying out iOS and Android devices during a recent interview with
CrackBerry
:
Oh I do this on a regular basis. First I have a whole team that constantly checks all the devices that are on the market, and I pick them specifically when I get told that our device kind of doesn't sell against this one and I do my own testing. Frankly I use my son and my daughters as well, they're pretty decent BlackBerry testers and they're tech fiends, so I hand some stuff to them and ask them what they think and they give me plenty of good ideas. I have to do this; you need to know where you are.
Currently, RIM holds about 16.6 percent of the U.S. smartphone market, trailing behind Android with 46.9 percent and iOS with 28.7 percent. And while BlackBerry handsets are still common among enterprises, they have seriously lost their appeal among consumers. Knowing what RIM has been missing on would definitely be of help towards reinventing its identity with its BlackBerry 10 devices, thus recapturing some of that lost ground. Perhaps, that was a point that the company's former duo of co-CEOs were not willing to acknowledge?