RIM sells NewBay for a loss to make some quick cash
11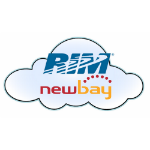 It's unclear exactly why RIM wants to pull in some quick cash, but the timing is pretty suspicious, and a bit disconcerting too. Word came out on Friday that RIM has decided to sell off NewBay at a loss, even though RIM just purchased the company back in October of last year. The timing of this is suspicious because RIM was also just hit with a
$65 million dollar bill from Nokia
for patent infringement.
RIM sold NewBay and its assets to Synchronoss Technologies for $55.5 million in cash, which would help to pay that bill. The news is somewhat disconcerting because of the timing, how short of a time that RIM had NewBay, and the fact that RIM originally paid $100 million for the company, but also because NewBay could have been a pretty useful acquisition for RIM had it held on.
NewBay's cloud software enables a number of features that are big across content stores and competing plaforms such as storing, sharing, and accessing media content across connected devices such as smartphones, tablets, PCs and TVs, and delivering user content services such as social networking, digital vault, photo and video albums, network address book, notification, and converged messaging services. Basically, NewBay helps to offer features that have become standard in Google Play, iCloud, and even Windows Phone. So, we're hoping RIM has other solutions lined up.