RIM imposes a six-day work week for employees developing BlackBerry 10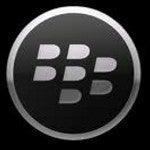 "There's nothing wrong with the company as it exists right now"
– This is what
RIM CEO Thorsten Heins said during an interview
a few days ago.
Yeah, right... In reality, the company has been struggling for the past few years as competition has been pushing its smartphone market share to new lows. Some believe that the upcoming BlackBerry 10 devices might bring the company back to its feet, yet for that to actually happen, the new platform must be finished in a timely manner and executed properly. And you know what, that is exactly what RIM is currently most focused on.
Many of RIM's employees in Ottawa now have to work six days a week
and will have their summer vacations limited. The company's headquarters in Ottawa is the primary spot where the new software is being brewed, so all of that extra effort will go into developing and finalizing the BlackBerry 10 platform. RIM clarifies that quality and stability are of utmost importance, which is why there won't be any attempts in rushing the software to the market.