Wall Street research firm issues buy recommendation on RIM, expects a takeover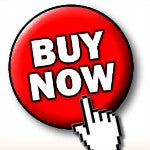 Despite the
recent announcement of a $518 million loss in its latest quarter
and a
delay in bringing BlackBerry 10 smartphones to the market
, Hudson Square Research issued a buy recommendation on shares of RIM. The reason for the buy rating has nothing to do with a turnaround at the Canadian handset manufacturer according to Hudson Square's tech analyst Daniel Ernst. Instead, Ernst expects RIM to sell off one of its divisions which could lead to a pop in the stock. The analyst told CNBC on Monday that with an enterprise value for RIM at $1.6 billion, there are plenty of opportunities to unlock this value.
Microsoft
and
Google
. Still, the analyst was wary about his call which he realizes goes against the majority of the Street. He admitted that he could be wrong with the buy recommendation, saying that in the past he has been both right and wrong on the stock.
He also wonders whether or not RIM's board
realizes the dire straits that the company is in
. Discussing HP and Nokia, he says assets can always get cheaper and that RIM's board needs to make a deal now. RIM's shares rose a dime on Monday to $7.49, well off the 52 week high of $33.54. The all-time high is above $140.
"We're not doing this because we're waiting for Blackberry 10 to turn the business around. At a $1.6 billion enterprise value, there's just too much potential opportunity to unlock there."-Daniel Ernst, tech analyst for Hudson Square Research
source:
CNBC