Quitting the game: low tablet sales cause major manufacturers to give up on the market
17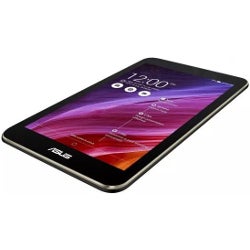 The tablet market has been tough for the past few years. Back in 2010, the
iPad
invigorated it and Android slates started popping up, filling every tier. However, standing in the awkward position between a large smartphone and a PC, the tablet usually suffers from neither being as portable as a handset nor as productive as a laptop. So, users either see no reason to upgrade theirs for long periods of time, or just prefer not to use one altogether.
With the demand dropping steadily, manufacturers reduced their portfolios, increased refresh cycles, and, as seen in our current example, some even decided to quit the market altogether.
Asus, for example, is expected to ship less than 3 million tablets for the whole of 2016. As a result, the company has shifted its focus to more niche applications, and has moved manpower away from tablet manufacturing to VR, AR, and smartphone R&D. Acer, known mostly for budget devices, has also decided to limit its production, while MSI, a brand well-known for high-quality laptops, has given up on dabbling in the tablet scene entirely.
On the flip side, 2-in-1 laptop-tablet hybrids are still enjoying a slow but steady growth. No doubt, Microsoft's re-designed Windows 10, which was developed to look and feel the same on desktop and mobile alike, helps in driving consumer interest. And, of course, Apple's iPads are still going comparatively strong, despite many questioning the decision of Cupertinians to launch the gargantuan
iPad Pro
and its somewhat expensive, separately-sold
Apple Pencil
and Smart Keyboard accessories.