Qualcomm unveils Snapdragon 802 for Smart TVs, 602a for Android-powered cars
4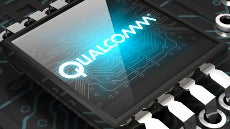 Qualcomm's chips are going to pop up in much more places than smartphones and tablets this year, it seems, as the mobile chip giant just announced two silicon pieces that are meant for two potential blockbuster markets - homes and cars.
Snapdragon 802
is meant for Smart TVs, with plenty of 4K chicanery under the hood, just like the 805 meant for mobile devices. It sports a quad-core Krait 1.8 GHz CPU and Adreno 330 GPU. Apart from decoding 4K UHD video, the new 802 chipset lets you play an online game while video conferencing, browse and stream a movie, run four HD videos at once, and, naturally, share with mobile devices wirelessly. Sadly for all freeloaders, there's also advanced content protection at the processor level with Snapdragon's StudioAccess technology. From the other niceties, we get, AllJoyn software connectivity framework support, 2-stream, dual-band 802.11ac Wi-Fi, a Hollywood Quality Video (HQV) processing engine that up-converts 1080p content to almost 4K quality, and a Hexagon DSP for Dolby Digital and DTS surround sound decoding.
Snapdragon 602A
, on the other hand, is meant for cars and their infotainment systems. It is basically a tweaked Snapdragon 600 with quad-core Krait CPU, Adreno 320 GPU, and Hexagon DSP, but poised to "
meet stringent automotive industry standards for temperature, quality, longevity and reliability
". The more important part of the story is that the 602A is paired with Qualcomm's Gobi 9x15 multimode 3G/4G-LTE and supports 2-stream, dual-band 802.11ac and Bluetooth 4.0 LE wireless technologies, meaning always-connected cars are in the cards for our roads.
Qualcomm 602A supports multiple OSes, but, naturally, Android and QNX are the main to be used with it. With the chipset, it is hoping to bring better 3D navigation, facial and gesture recognition, as well as rear seat 3D gaming to our cars. It seems that there won't be any "dumb" new TV or car in the recent future, so we'd better get prepared for the smart and sassy comebacks when we try to start our car engines with a few beers in.