Qualcomm teams with Adobe for optimized Flash Player support on some Android phones with Snapdragon
5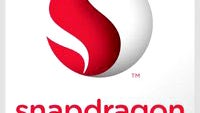 We are only hours away from the Qualcomm-sponsored Uplinq conference, which will see the heads of HTC and Nokia give keynotes, among many other newsworthy events. Said news already started rolling, and the first press release states that Qualcomm together with Adobe have developed
optimizations for better Flash Player support
in mid- to high-tier Android handsets with
chipsets from the Snapdragon family
.
The 800MHz MSM7x27 chip in particular will get the goods first, enabling the Flash Player to ensure rich web browsing, whereas the MSM8x55 family will follow, for smooth HD video support in Flash Player on those handsets that flaunt it. And there are many of them - the
HTC ThunderBolt
,
LG Revolution
,
HTC Inspire 4G
,
Sony Ericsson Xperia Arc
,
Sony Ericsson Xperia Play
and
T-Mobile myTouch 4G
are just a few that come to mind. It is not particularly clear if only handsets produced with the new batch of Flash-optimized chips will be able to take advantage, or phones that already have those will be updated somehow.
"
Qualcomm and Adobe have developed a lasting relationship driven by both sides' desire to bring an exceptional Web experience throughout all tiers of smart mobile devices. Bringing Flash Player to the mass market segment of smartphones and HD video to higher end smartphones with Qualcomm's processors will expand the scope of possibilities on a mobile device.
", says Rob Chandhok, president of Qualcomm Internet Services.
Qualcomm will be demonstrating the optmized Adobe Flash performance in said Snapdragon-powered handsets at the Uplinq conference, which spans today and tomorrow. Hopefully we will learn then how exactly are we to enable those optimizations on our existing handsets, provided that the updated silicon isn't for upcoming phones only.
source:
Qualcomm
Recommended Stories