Qualcomm seeks to ban the AT&T and T-Mobile Apple iPhone X, iPhone 8 and iPhone 8 Plus
16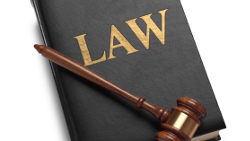 The back and forth legal battle between Apple and Qualcomm picked up some steam during the last two days. As we told you last night,
Apple is now accusing the chipmaker of infringing on eight Apple patents
related to power efficiency. Today, Qualcomm sued Apple, claiming that the latter was rifling through the closet where Qualcomm keeps its intellectual property.
With today's suit, Qualcomm accused Apple of using five patents without obtaining the proper licensing. The intellectual property involved is related to cellular connectivity, power efficiency, and 3D imagery on the
Apple iPhone 7
,
Apple iPhone 7 Plus
,
Apple iPhone 8
,
Apple iPhone 8 Plus
and the
Apple iPhone X
. Qualcomm is asking the court for an injunction that would prevent Apple from selling the GSM version of the 2017 iPhone models because those do not feature the Qualcomm made modem chip inside. In other words, the AT&T and T-Mobile variants of the iPhone 8, iPhone 8 Plus and iPhone X are the phones that Qualcomm wants the court to ban. Oh yeah, Qualcomm is also seeking unspecified damages and court costs.
Qualcomm filed the suit with the U.S. District Court for the Southern District of California. As we previously mentioned, Apple is getting a little pissed off and
reportedly has been designing the 2018 iPhone models to run without Qualcomm's modem chips
. Instead, speculation has Apple turning to Intel (the company that currently supplies the part for GSM flavored models) and MediaTek.
So how is this going to end? Every time Apple sneezes, Qualcomm sues and vice versa. Eventually, we'd imagine that some of these suits will have to be consolidated. We wouldn't be surprised to see both sides try to settle all of these suits.
source:
Scribd
via
AppleInsider