Apple counterclaims that Qualcomm infringed on its own patents, here's what's at stake
10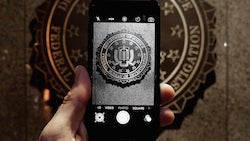 Apple has apparently looked and found a patent arrow in its legal portfolio quiver that it can
counteract Qualcomm's patent claims
with. It just accused the mobile chip-makers from Texas of infringing no less than eight of its patents related to power efficiency measures. These have all reportedly been used since chipsets of yesteryear like the Snapdragon 800 and 820, and reportedly improve battery life on devices equipped with them.
Apple "
began seeking those patents years before Qualcomm began seeking the patents it asserts against Apple in this case
," counterclaims the team from Cupertino, and is apparently seeking financial damages for infringement in its turn. This is a common legal strategy in such patent cases, since Samsung also claimed that Apple is infringing on its own patents during the famous legal battles between the two, which recently ended with a
fine levied on Samsung
.
The reason for all this trouble that Apple is going through with Qualcomm? As you can see in the phone production cost breakdown below, IP licenses for standard essential patents form more than 10% of the total for the
iPhone 7
, for instance. Thus, Apple could save a big chunk of money if it wins against the Qualcomm, whose main revenue comes from royalties for licensing such patents, rather than the chipset and wireless modem-making businesses.