Qualcomm says that for $160 billion, it will agree to a purchase by Broadcom
12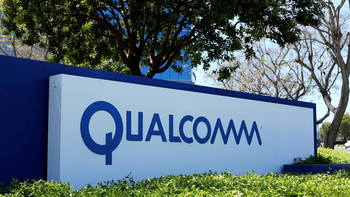 The last time we checked in on the soap opera that is Broadcom's attempt to acquire Qualcomm, the latter had just raised its bid for auto chip maker NXP by 16% to $44 billion. That made Broadcom a little ticked off, to say the least. So
the wireless and telecom chip provider decided to cut its offer for Qualcomm by 4% to $117 billion
, or $79 a share from the previous $82 a share bid.
But all of this financial maneuvering is covering up what is really going on here. On March 6th, Qualcomm stockholders vote for the company's Board of Directors. There are 11 seats on the board, and Broadcom has put up a slate of six nominees. If Broadcom wins all six seats it is seeking, it will have a majority of Qualcomm's board and will be able to vote in favor of the Broadcom transaction. Did you think that takeover battles were boring? Guess again.
On Valentine's Day, both sides sat down, hoping that the other company would get hit by cupid's arrow and capitulate. But that didn't work. Now, Qualcomm is saying that it will agree to be bought out if Broadcom raises its bid to $160 billion. That would be a 36% hike from the current offer.
Depending on how badly Broadcom wants the company that delivers the Snapdragon line of mobile chips, the good news is that it now has an idea of how deep they will have to dig into their pockets to buy Qualcomm. At $160 billion, a Broadcom-Qualcomm transaction would not only be the largest tech deal in history, it also would be the third largest of all time after AOL's $162 billion purchase of Time Warner, and Vodafone's record $180 billion acquisition of Mannesmann.
source:
TheVerge