Qualcomm presents a new chip to improve 4G LTE service in your home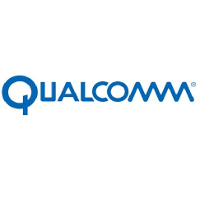 Having problems accessing a solid 4G LTE signal in your home? This past week,Qualcomm introduced the new FSM90xx SoC that is designed to be included in routers that bring Wi-Fi service to your home. The "small cell" technology used by the chip maker, reduces the coverage area of the cell towers to such a degree, that the signal can be used for indoor and neighborhood coverage.
The new FSM90xx SoC can also be used in a device that would be similar to a femtocell. These are used to improve the 3G coverage inside homes and buildings, mostly to improve voice calls for consumers receiving a signal that is too weak. The new chip will allow a similar service to be provided for 4G LTE signals.
Qualcomm said that it has removed a major problem in embedding a 4G LTE chip inside a Wi-Fi router, and that is interference. With the two living harmoniously in one device, it makes for a level playing field for those who want better 4G LTE coverage. It also could lead to more widespread coverage for Voice over LTE service, which allows consumers to make/take phone calls using their carrier's LTE pipeline.
T-Mobile currently offers the service in Seattle
while the mobile operator's
customers have reported seeing VoLTE in New York City, Chicago, San Francisco, California, Dallas and Houston
.
source:
CNET