Qualcomm shows how important Apple's business is to the chip maker
28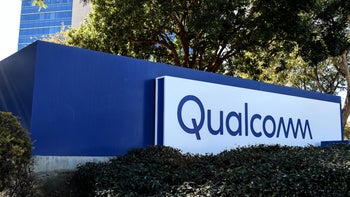 Last month, just as Apple and Qualcomm were into the opening statements of their billion-dollar trial in San Diego, surprising news was released. Behind the scenes, Apple and Qualcomm had been negotiating a settlement
and both companies finally shook hands on a deal
. Apple paid the chip maker an undisclosed amount of money (
now believed to be $4.5-$4.7 billion
based on Qualcomm's latest earnings report); in return, Apple received a 6-year licensing agreement (with a two-year option) and a multi-year chip supply deal.
It was no secret that Apple was getting desperate for a company to supply it with 5G modem chips for the iPhone. Apple wasn't totally convinced that Intel, whose 4G LTE modem chips are exclusively used on the 2018 iPhones, could deliver the 5G component in time. In fact, during the FTC v. Qualcomm non-jury trial in January, Apple supply chain executive Tony Blevins testified that the firm had
spoken with Samsung and MediaTek about sourcing their 5G modem chips
. And even though Intel said early last month that it would ship its chips starting in the second half of this year, Apple still felt compelled to shake hands with Qualcomm. Hours after the agreement was announced,
Intel said that it was leaving the mobile 5G modem chip business
.
According to one analyst, Apple will pay Qualcomm as much as $9 for each iPhone it sells with a 5G Qualcomm modem chip. The terms of the settlement obviously benefit Qualcomm greatly, and the company has decided to reward its executives including CEO Steve Mollenkopf.
According to CNBC
, the executive received a bonus consisting of 40,794 shares of Qualcomm stock. The shares are currently valued at over $3.5 million. Not that Mollenkopf was underpaid; last year he took home $20 million according to data from FactSet.
Qualcomm's shares have risen 50% in the three weeks following the announcement of the settlement

Other Qualcomm executives received bonuses too, thanks to the settlement with Apple. Company president Cristiano Amon scored $2.14 million in Qualcomm stock and Chief Technical Officer James Thompson was given $1.65 million in company shares. Other beneficiaries included General Counsel Donald Rosenberg and interim CFO David Wise. The pair received $1.22 million and $254,000, respectively. Wise pointed out that other Qualcomm employees will receive higher bonuses too, thanks to the settlement. Investors also have benefited from the deal with Apple (assuming that they weren't short the stock). The day before it was announced, Qualcomm's shares closed at $57.18. Yesterday, the stock closed at $85.84, which means that it has soared 50% over the last three weeks.
The bonuses and the stock surge are both an indication of how important Apple's business is for Qualcomm. Apple only used Qualcomm's modem chips on the iPhone from 2011-2015. As a result, Apple demanded and received a $1 billion incentive payment from the chip maker annually. But Apple CEO Tim Cook was upset that Qualcomm was receiving five times more in royalties than it was paying all of its other suppliers combined. Qualcomm's royalty payments were based on the retail price of the iPhone, and that didn't make Cook very happy either.

Apple ended up testifying against Qualcomm at a hearing held by the South Korea Fair Trade Commission. That angered Qualcomm, as did a statement from Apple that it would have to add a second modem chip supplier due to "Qualcomm's exclusionary conduct." At the same time, Qualcomm learned that Apple was planning on using Intel modem chips on the
iPhone 7
and it stopped sending Apple those $1 billion checks. In return, Apple told its contract manufacturers like Foxconn and Pegatron to stop paying royalties to Qualcomm (which those companies do on Apple's behalf).
Apple sued Qualcomm in January 2017
leading to a number of suits filed by both companies against each other. All of those suits have been withdrawn by Apple and Qualcomm as part of the settlement.
Now that Apple and Qualcomm are on speaking terms, a 5G iPhone seems a sure bet for 2020.