Qualcomm exec: Nokia Lumia 2520 performance better than Surface 2 "in every area"
12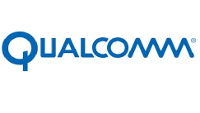 The Nokia Lumia 2520 and the Microsoft Surface 2 have both been fresh off the conveyor belt for less than a month, but a sort of a battle has already taken place, in at least one Qualcomm exec's head anyway. That's despite the fact that this is somewhat of an awkward situation for both Nokia and Microsoft, seeing as the latter is
about to gulp up the former
in order to become one.
Consumer electronics, and tablets in particular, however, are complex products to build, meaning that manufacturers such as Nokia have to rely on a number of partners. One such partner is Raj Talluri, SVP of product management for Qualcomm's application processors, and he appears intent on pointing out the mistake Microsoft made by going with NVIDIA's Tegra 4 chipset, instead of a mighty Snapdragon 800, for example. Commenting for CNET, Talluri says:
"
The performance on [the Lumia 2520] is brilliant. It's really at the next level. It's not even really a contest [compared to Surface 2]... In every area, it's much bigger, faster, and lower power
."
Qualcomm product manager for tablets, Stephen Horton, explains that the reason Microsoft went with NVIDA for the Surface 2 has got to do with timing:
"
Let's put it this way, they're buying the company that did [the Lumia 2520] device. They clearly are very excited about it
."
While execs sticking up for their own products sure isn't a newsworthy matter, one could get the idea that Qualcomm are a little ticked off with Microsoft. One could definitely imagine that the silicon slinger is a little worried of perhaps losing Nokia as a client to NVDIA, once the merger between the two companies is complete, though this is purely speculation.
Qualcomm has definitely gotten a fair bit more vocal lately, which is not necessarily a bad thing. That being said, let's just hope that the two execs aren't talking out of turn, and we won't have
a rerun of the Apple 64-bit processors fiasco
.