Qualcomm discusses benefits of the new Snapdragon 821 processor at IFA
37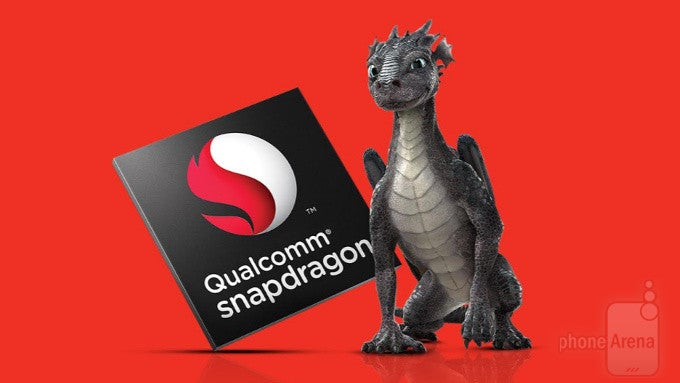 Asus' ZenFone 3
is already confirmed as the first recipient of Qualcomm's Snapdragon 821 chip, which should be considered a mid-term bump to the ubiquitous Snapdragon 820.
Announced last month
, Qualcomm has seized the opportunity to share a few more details at the IFA trade show in Berlin.
As noted before now, the chip is still a quad-core offering, but Qualcomm has boosted clock speeds with the Snapdragon 821. High performance cores max out at 2.4 GHz versus 2.2 GHz with the 820, while the economic cores see a welcome bump from 1.6 GHz to 2 GHz. According to Qualcomm, the new silicon offers a 10 percent speed increase, and thanks to its more efficient nature, your battery should last around 5 percent longer.
Apps loading times should reap the benefits of the ten percent speed bump with the new chip which, perhaps obviously, has been optimized for the latest Android 7.0 Nougat. Adreno graphics performance is up by five percent, which is good news for gamers and VR enthusiasts. Speaking of which, Qualcomm also mentions the 821's compatibility with the Google Daydream virtual reality system, though this isn't too much of a surprise given that the current Snapdragon 820 is, too.
For the camera-savvy, there's Dual PDAF (phase detection auto-focus) support, which means auto-focus will be a tad more responsive in less-than-ideal environments. Point-and-shoot aficionados should also enjoy the Extended Laser Auto-Focus Ranging support, which enhances focus on distant subjects.
Looking at the Snapdragon 821's numbers
, it's all shaping up rather nicely, provided there's no repeat of the shenanigans that afflicted last year's Snapdragon 810. With Qualcomm having seemingly addressed all major issues with the Snapdragon 820, we're not expecting such drama this time around, but instead, a host of powerful new handsets spearheaded by the ZenFone 3.
With a few days to run at IFA and plenty of companies still to announce their new gear, here's hoping we see a device or two bearing the latest fruits of Qualcomm's labor.