Qualcomm demos gesture-based UI, says Snapdragon S4 will be optimized for Windows 8
7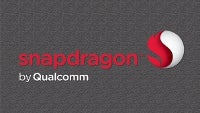 The big news of this week is undoubtedly the showcase of
Windows 8, Microsoft's first touch-optimized full scale OS
, which will be hitting a tablet near you next year.
At the Innovation Qualcomm event the chip maker confirmed that its next silicon family,
called now Snapdragon S4
, will feature full support for Windows 8, and will be in the hands of customers early 2012, with speeds up to 2.5GHz per core.
Both the dual- and quad-core versions will support Windows 8
, and we can only imagine what the benchmarks will be compared to Intel-based systems, in terms of battery life.
Qualcomm is known for greatly optimizing its SoCs, which include everything - from the baseband radio to the graphics subsystem, so Snapdragon-powered Windows 8 tablet should be an interesting proposition. Moreover, the company says Windows 8 slates will feature S4 chips coupled with its
certified multimode Gobi wireless connectivity modules
, which can combine HSPA+ and LTE, so we should be covered on that front too, changing networks at whim.
Qualcomm is not sitting still innovating on its beloved gesture-based navigational interface, too, and by "gesture" we don't mean pinch-to-zoom and the other wussy stuff. The company demonstrated an advanced system for gesturing your way around a UI, which in some cases might be considered the next evolution of interacting with our gadgets after the touchscreen.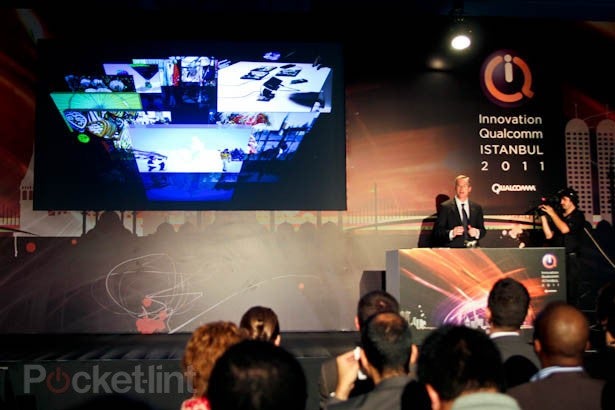 The system uses ultrasound picked by the phone's microphone, instead of the usual need for a front-facing camera to recognize where your hands are.
Qualcomm acquired some IP from GestureTek recently
, which might have been behind the demonstration, and said we will see the gesture system in phones and tablets with the S4 chips shipping next year. Great for those long winter nights when you've eaten a grand serving of ribs, and are too lazy to get up and wash.