Qualcomm's Snapdragon chipset goes 2.5 GHz quad-core: the next 28nm generation unveiled
1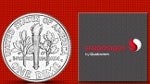 Qualcomm is really stepping up the game with its Snapdragon family of mobile chipsets. The wireless silicon company just announced its next, fourth generation of Snapdragon, codenamed
Krait
, made with the
28nm process
. For comparison, the current Snapdragon chipsets, even the dual-core ones, are made with 45nm. 28nm means 1.5 times more power at
65% less power consumptio
n than today's devices.
What's more, Qualcomm will be ready with samples of the dual-core version in its new 28nm chipset line, dubbed
MSM8960
, in Q2 of this year, which means manufacturers can start testing it, and come out with handsets utilizing its power for this year's holidays. As usual with Qualcomm's chipsets, this one has an integrated baseband modem in it, and for the first time it is a
multimode 3G/LTE
one, so we might be seeing phones on Verizon with the new Snapdragon silicon this year, which will practically be global phones. The dual-core MSM8960 will have the
Adreno 225
GPU, which is a step up from the already blazing fast Adreno 220 in the current 45nm Snapdragon with two cores. Here is a video where Grandma Eleanor helps Qualcomm explain the dual-core concept:
The 28nm Snapdragon chipset will also have its
single-core
workhorse for affordable handsets, called
MSM8930
. It will start sampling early in 2012, and includes and integrated
multimode LTE
modem on the same chip, again a first. The GPU here is
Adreno 305
, which offers six times the performance of the original Adreno, but is slightly weaker than the Adreno 225 in the dual-core MSM8960.
And, finally, with guns blazing, the
quad-core APQ8064
is in the house. The four CPU cores can be clocked at up to
2.5GHz
, and the
Adreno 320
quad-core GPU offers 15 times the performance of the original Adreno. This one will also start sampling in 2012, and is mainly tailored for tablets, notebooks, and other
computing devices
, rather than smartphones, since it supports desktop-grade memory, the
PCIe
interface, and multiple USB ports.
"
All chipsets in the family will integrate a quad-combo of connectivity solutions — WiFi, GPS, Bluetooth and FM — and include support for near field communication (NFC), as well as stereoscopic 3D (S3D) video and photo capture and playback. Support for every major operating system, across all tiers of products, comes standard on all Snapdragon chipsets.
", as per Qualcomm's press release.
Not that we need Full HD 1080p 3D video capture with up to four cameras at once on our phones just yet, but it's nice to know you have options. We think Nokia should snap one of those for its next generation
1GHz Symbian devices
, or the Nokia Windows Phone crowd, don't you? Watch a video walkthrough of the mobile gaming capabilities that the Snapdragon GPUs offer below.
source:
Qualcomm