Qualcomm announces Snapdragon GameCommand app, takes aim at Tegra Zone
5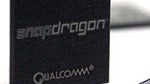 Qualcomm has officially decided to "keep up with the Joneses", announcing their Snapdragon GameCommand app, which will highlight games that are made for Snapdragon powered mobile devices.
The app is expected to launch in early 2012, most likely timed with the launch of devices powered by Qualcomm's new
Krait SoC
. The app will showcase games that are optimized for Snapdragon phones and tablets, and allow consumers to buy the games from within the app. The move seems to be a clear response to Nvidia's
Tegra Zone
, an app that launched in the Android Market this summer. Tegra Zone also highlights games that are optimized for the Tegra 2 (and soon Tegra 3) chipsets.
It's a positive thing for Android gamers that the largest suppliers of chips to mobile devices is working directly with game manufacturers to improve the appearance of mobile games, but the idea of exclusives should give you pause for thought.
It's one thing for a game be exclusive to iOS, Android, or WP7. It's an altogether different thing to restrict games to a particular chipset on the same operating system. It would be like purchasing a PC only to find that your game runs on AMD chips and not Intel. This could be a slippery slope that leads to consumer frustration rather than an improved gaming experience.
Let's hope the chip makers can see the big picture as time goes on.
UPDATE: Qualcomm has reached out to us to indicate that any exclusivity period will be brief. As a result there shouldn't be any significant fragmentation of the ecosystem. While even a brief period of exclusivity within a platform may cause consumer frustration, it's a fair observation that this shouldn't cause any serious problems...as long as exclusivity periods don't escalate over time.
source:
Qualcomm
via
Droid-Life