Qualcomm all but confirms that the LG G5 will use the Snapdragon 820
21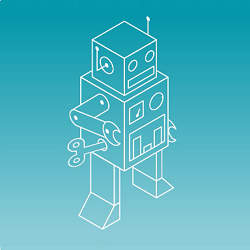 With MWC just a few days away, it looks like the
LG G5
is one of the most anticipated handsets of the event, right up there with the
Samsung Galaxy S7
.
Based on a long string of rumors and leaks, we have a pretty good idea as to
what to expect from the LG G5
. Among other things, all evidence shows that the
LG G5
will make use of a
Qualcomm Snapdragon 820 SoC
, and this has been recently confirmed today by California-based chipmaker.
In a recent tweet, Qualcomm announced that we'll learn of a "whole new way to play" on February 21. Essentially, the tweet informs us that LG will show off a Snapdragon 820-based device in about four days from now. Based on the fact that the
LG G5 was confirmed to be unveiled
on February 21, plus the fact that the picture attached to the tweet reveals the same robot that LG has been using in its previous LG G5 promos, we can say with 99.9% certitude that Qualcomm is actually teasing the LG G5.
Here's the official Tweet from Qualcomm: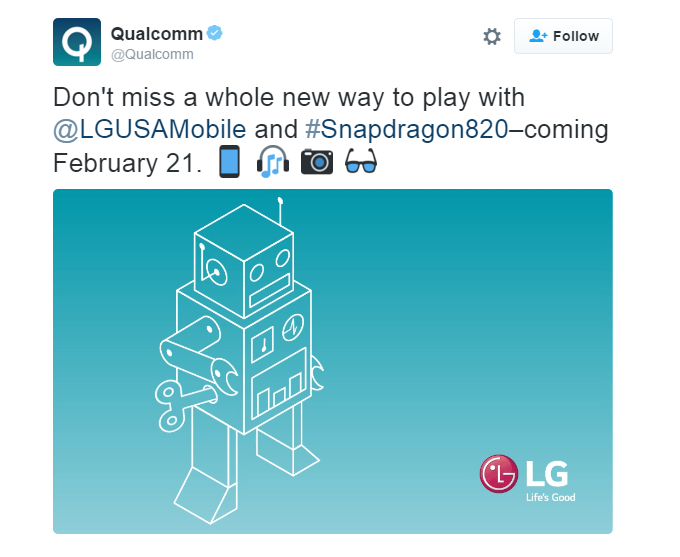 Although previous members of the LG G series of high-end smartphones made use of Qualcomm's fastest SoC to date, the
LG G4
was an exception to that rule. Perhaps as a means of avoiding the overheating issues that plagued the Snapdragon 810, LG equipped last year's LG G4 with the Snapdragon 808, a toned down version of Qualcomm's fastest chip before the new 820 model.
According to previously leaked benchmark results, the Qualcomm Snapdragon 820 will push
the performance of the LG G5
as high as we've ever seen a phone go before. Also, it's worth noting that the Snapdragon 820 is also expected to power the North American variants of the
Samsung Galaxy S7
and
Samsung Galaxy S7 edge
, phones which will be unveiled on the same day as the LG G5.
What do you guys think? Was anyone having any doubts that the LG G5 will land with a Snapdragon 820 chip on board?