Qualcomm Snapdragon 810 processor runs cooler than the Snapdragon 801
81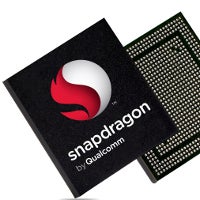 Besides offering faster performance while using less energy, a test conducted on the Qualcomm Snapdragon 810 shows that the 64-bit processor actually runs cooler than the Snapdragon 801. Keep in mind that most handsets throttle performance so as to keep the temperature of its skin under 45 degrees Celsius (113 degrees fahrenheit). Room temperature is roughly 25 degrees Celsius (77 degrees fahrenheit). That gives us a targeted range for a chip of 25 degrees to 45 degrees Celsius.
A Snapdragon 801, the chip used on some of 2014's flagship devices like the
HTC One (M8)
and the
Samsung Galaxy S5
, runs hotter than the new 64-bit Snapdragon 810. The skin temperature of a Snapdragon 801 powering a commercial handset running racing game Asphalt 8 ran up against the high end of that range twenty minutes into game play. On the other hand, a Snapdragon 810 playing the same game for the same amount of time on a non-commercial handset showed a skin temp 5 degrees lower.
The difference is even more pronounced when measuring the temperature of both processors while capturing video on the respective handsets. A cooler running Snapdragon 810 means a better performing smartphone with a longer battery life. The chip will be used in most Android flagships this year including the
HTC One (M9)
and the
LG G4
. Despite talk about the chip overheating,
other tests have shown it to be a cooler running component
. That has been seconded by LG as
the manufacturer calls it one of the coolest processors it has tested
.
Thanks for the tip!
source:
STJSGadgets