Quad-core packing HTC Edge gets its codename changed to "Endeavor," but might launch as the "Supreme"
19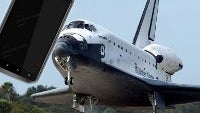 Even up until now, very
little information has been made public
regarding the allegedly quad-core packing
HTC Edge
, which so happened to first come onto the scene last November. Although it might not seem as a big thing for the average Joe, the decision on HTC's part to give the handset a
new codename
is undoubtedly something serious for hardcore phone fanatics.
Possibly due to the fair amount of information leaked about the handset prior to its unveiling, HTC has gone forward to change the codename of the handset to the
HTC Endeavor
. So why is this such a big deal? For starters, codenames are normally used internally by the company when referring to its lineup of devices – even long after they're released! Well, they do this instead of having to name each version of the same device under their respective names.
Of course, there's no arguing that the Taiwan based company wants to do whatever they can to build some anticipation and buzz around its products, but when too much information is simply released ahead of time, it kind of minimizes the results – hence why they're probably changing its codename.
However, it's believed that the smartphone will indeed be prepped in time for a
Mobile World Congress
official debut. When it does launch officially, its retail name is expected to be the "
Supreme
," which seemingly sounds like a
fitting name for a device of this caliber
.
source:
PocketNow