Quad-core optimized games that you can play right now
9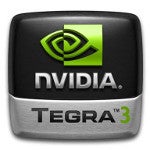 So, you finally got your hands on that elusive
Asus Transformer Prime
with its lovely quad-core Tegra 3 SoC, and now you want to take advantage of all of its computing and graphical prowess. If you've already tried doing so, we guess you have found out how difficult it is to discover those apps that are actually capable of using the immense power of NVIDIA's new chip. Of course, that is to be expected, having in mind that the Transformer Prime is still the only quad-core/Tegra 3 device on the market. When more phones/tablets with four cores start to come out, developers will also follow and look into producing such content, but until then the harsh reality is that we're left with only a handful of titles to enjoy.
Most of the games that you'll see in the gallery below are also available for other devices, however, as you'll notice, the graphics of their Tegra 3-optimized versions are much prettier than what you'll observe with a standard dual-core phone/tablet. So, while we're all waiting for the new quad-core-powered games to come out, why don't you take that future-proof Transformer Prime of yours and enjoy the titles below right now!
Note: In case you know of some other Tegra 3-optimized game, please let us know in the comments below and we'll add it to the post!