Purple Sony Xperia Z3 expected to be launched in the coming weeks
16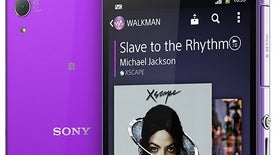 Last September, when Sony announced the
Xperia Z3
, some fans were surprised not to see purple among the color versions of the handset (since its predecessors -
Xperia Z
,
Xperia Z1
,
Xperia Z2
- all have purple variants). It turns out that Sony may have saved the purple Z3 for this year: according to ePrice, a purple Xperia Z3 will be launched before the Chinese New Year's Eve (February 19).
At the moment, it's not clear if the refreshed Z3 will be available globally, or only in Asia. There are no images to show the purple Xperia Z3, but we assume the handset won't look too different from the purple version of the Z2 (pictured on the left). In any case, this will be the Xperia Z3's fifth color variant, after white, black, green, and copper.
Purple or not, pretty soon the Xperia Z3 will no longer be Sony's flagship smartphone, as the company is getting ready to introduce the Xperia Z4 (which could be its first handset to sport a Quad HD display).
Currently running Android 4.4 KitKat, the Xperia Z3 should be officially
updated to Android 5.0 Lollipop starting next month
. Thus, even after the Z4 is released, the Z3 will still be a viable option for those looking to buy a thin, water-resistant handset with nice specs.