Profiles published by Apple suggest March 9th launch of iOS 5.1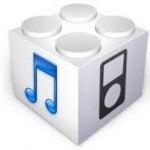 With the
third beta of iOS 5.1
already in developer's hands
since last month, the latest rumor has the next version of Apple's mobile OS launching on March 9th. The speculation is actually based on some solid evidence in the form of profiles being sent out to carriers that sell the Apple iPhone. The update is expected to improve any remaining battery issues that iPhone 4S users have as well as bring some new improvements to Siri. A recently released developers-only beta to iOS 5.1 hinted at
Siri support for the Apple iPad
.
Additionally, the update could help Siri understand some new languages. Chinese Tech site DoNews says that
Mandarin Chinese
will be added to Siri's repertoire, possibly with the iOS 5.1 update at the same time that the voice-activated personal assistant becomes "fluent" with Japanese and Russian. Apple has said that Siri would be undergoing some intensive Berlitz training in 2012.
According to
YourDailyMac,
eleven new profiles for were published by Apple for those carriers selling Apple's touchscreen smartphone in Japan, France, Greece, Finland and Sweden. The profiles guarantee network connectivity after the update and not only mention iOS 5.1, but also
displays a launch date for the update
of March 9th. On that day, we could see a release of the next iOS version for the Apple iPhone, iPad and iPod touch.
source:
YourDailyMac,
DoNews
(translated),
TUAW
via
BGR