Apple releases iOS 5.1 beta 3 to developers
1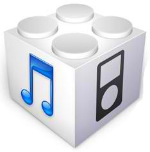 Apple has released another new beta for iOS 5.1 to developers which brings just a few changes, but one of them is bigger than the rest and definitely a welcome sight: the restoration of the 3G toggle. This marks the 3rd beta seed for iOS 5.1, so we'd really like to hope that the final version of the update will be pushed out soon, but unfortunately there is still no word on that.
The first beta of iOS 5.1 brought us
hints of new
iPhone and iPad models. Beta 2 gave us just the ability to
delete individual images
from your Photo Stream, not to mention hints (as if we needed them) that the iPhone and iPad will eventually be
running quad-core processors
. This newest beta, as we said, restores the lost 3G toggle setting, as well as updating the baseband firmware from 1.4.00 to 1.5.04.
The update is available over-the-air for current beta users, and through Apple's developer portal.