Problems with Apple Maps is a bonanza for third party map developers
15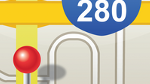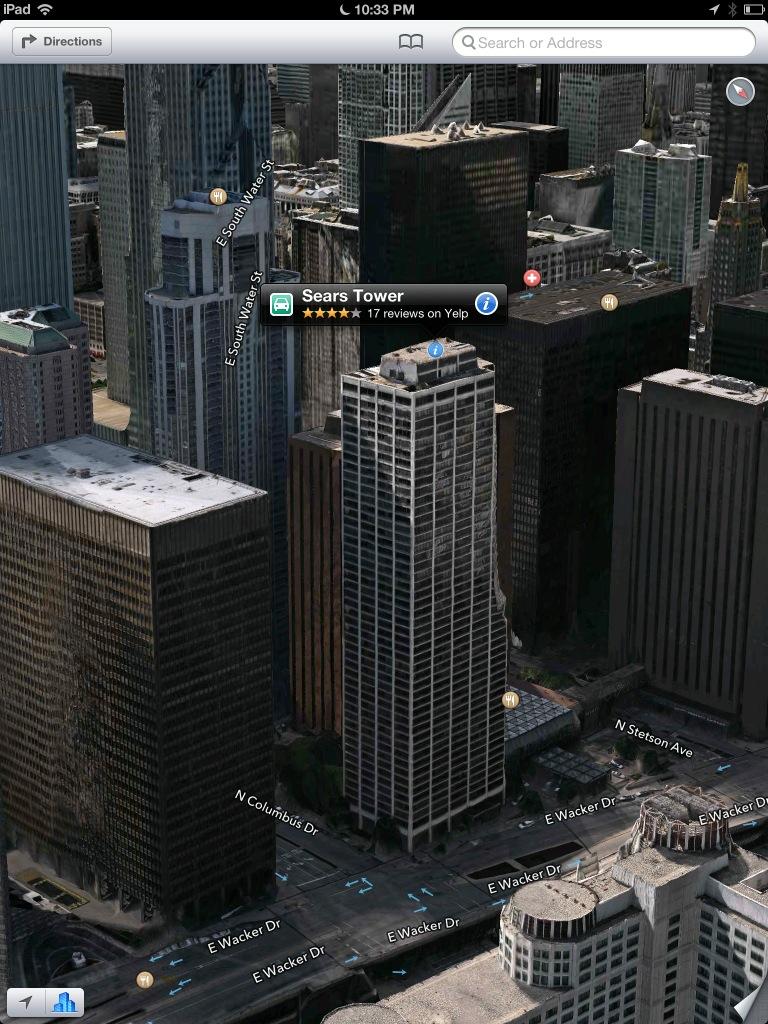 The Sears Tower is mis-labeled in Apple Maps
The
problems that Apple has had with its heavily anticipated Apple Maps application for iOS 6
has turned many to the App Store where they could purchase a
third party mapping application
. Johan-Till Broer, who is a representative of GPS giant Garmin and its Navigon subsidiary, said that sales have increased over the last two weeks because of "
the recent interest in map and navigation apps for the iPhone."
Till Broer said that Garmin has the advantage of being one of the first third party mapping apps to integrate with Apple Maps and provide public transit information, as well as having a recognizable name thanks to its leading position in the GPS market. Additionally, once it became apparent that Apple Maps needed more work, Apple CEO Tim Cook suggested that
iOS 6 users turn to third party services
like MapQuest for an alternative to Apple Maps.
The Garmin rep noted that while free mapping applications have been around well before Apple debuted its mapping service,
paid mapping apps
have always done very well. Even on Android, where Google Navigation is a native application on the OS, paid mapping apps like Magellan, CoPilot Live, Garmin and Navigon have all been able to ring the ol' cash register. Garmin and its Navigon subsidiary both use Google Local Search and Google Street View although both can be downloaded for free from the App Store and Street View is now a feature of the mobile web version of Google Maps.
The bottom line is that third party mapping providers, especially those paid apps offering premium services, have always done well even before iOS 6 brought the beleaguered Apple Maps. Now, the money is flowing in faster and we could see this trend continue e
ven when Apple Maps is re-launched
.
source:
TUAW