Apple already fighting back against the iOS Maps bad press
93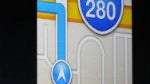 Credit where it's due, Apple has already come out and made a statement on the state of its Maps app in iOS 6, and it wasn't something to the effect of "there is no problem", or "you're using it wrong". Rather, Apple's tone for this one is more "it's a work in progress, so please keep using it," which is a response that we have to respect, because as we literally just pointed out: Apple was going big with Maps, and was
facing a lot of problems
.
It's hard to argue that building a maps database is an easy task. It's a huge task, and one that has to build over time. Apple's new Maps app has started out pretty rough, but Apple hopes that its users stick it out, saying:
We launched this new map service knowing it is a major initiative and that we are just getting started with it. Maps is a cloud-based solution and the more people use it, the better it will get. We appreciate all of the customer feedback and are working hard to make the customer experience even better.
Apparently, Apple has even put its Maps team "under lockdown right now working to fix it," according to John Paczkowski from AllThingsD. Of course, word has it that Google Maps for iOS is already awaiting approval, so it's hard to say whether enough users will stick with Apple Maps long enough to see it improve.