ProCamera 8, Camera+ also get full-on manual controls: tweak ISO, shutter speed, and white balance
5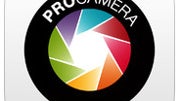 After Manual shocked us a couple of days ago with its
unseen-before full-on manual camera controls
, our two favorite iPhone camera replacement apps have now also been updated with similarly rich capabilities.
ProCamera 7 scored the first place as our favorite iOS 7 camera replacement app thanks to its rich and intuitive controls, as well as extremely smooth, crash-free performance. Now, the developer behind it has updated it to ProCamera 8 ($3.99) for iOS 8 devices, retaining that nice esthetics, but now adding full-on manual controls. Here are some of the new settings you can adjust manually in ProCamera 8:
manually select ISO (from 32 to 2500), live preview
manually select shutter speeds (from 0.5" to 1/12000), live preview
live histogram with indications for over and underexposure
manual white balance with tips for correct values for different conditions (sunny, cloudy, incandescent lighting, etc)
select to turn the flash on, off, or use it as a fill light
Camera Plus ($1.99), on the other hand, is our runner-up in the best iPhone camera replacement app category, and now, it's also been updated for iOS 8 with full-on manual controls. Its capabilities are similar to what Manual and ProCamera 8 offer, but the layout is a bit less intuitive and easy to tweak. On the upside, its price is also less expensive.