Private Chat comes to BBM for iOS beta
5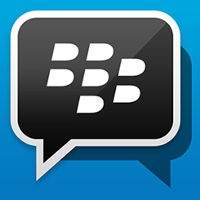 Private Chat is a new feature available to BBM for iOS users running the beta version of the app from the Beta Zone. With Private Chat, you can keep certain messages away from the prying eyes of others. All contact information is hidden and new message notifications are handled discreetly. With Private Chat, an entire conversation is automatically deleted on both ends when it is closed or inactive. To start a private chat, tap on the icon on the upper right corner of a one-on-one chat. BlackBerry has put this new feature under a new heading called
Privacy and Controls
. This is where you will
now find the timed messages and message retraction features
.
Timed messages allow you to set how long a recipient has to read a message you've sent before it self destructs like on Snapchat. Message retraction allows you to take back a message you've sent before the recipient reads it. Those with a subscription to the timed messages and message retraction services will automatically be given a
Privacy and Controls
subscription.
The new version of the BBM for iOS beta, which is available via an invitation from BlackBerry, takes the app to version 290.100.0.14. If you have been invited, the update will be listed in TestFlight. The update also adds the ability to quote a previous message when you reply to a chat. To quote a message, long press on it and select "Quote Message." In addition, the update fixes the slow performance of the app when it first opens and when scrolling. It also fixes an issue that the app has rendering the iOS keyboard.
source:
Crackberry