Pressure ratcheting up on Oracle to drop patent suit against Android
4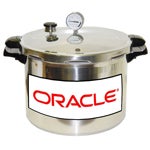 We've been reporting on the
increasingly
difficult
situation Oracle finds itself in regarding their legal assault on Android.
Oracle has had almost every single patent they are asserting in the case
found to be invalid
by the USPTO
on either a final or preliminary basis. In light of that, the presiding judge had given Oracle until this coming Friday for to present a plan on whether they want to drop all but the one remaining patent that isn't being called into question, or push the entire trial back until the USPTO can do its final review of the patents that are at the preliminary invalidation phase.
Pushing the trial back until the preliminarily rejected patents are fully reviewed would probably mean another 12-18 months – an eternity in the fast-paced mobile platform wars. Oracle was hoping to get an injunction on Android in the near future, and this would basically eliminate that possibility. Oracle's other option is push for a rapid copyright-only trial by withdrawing their patents with prejudice – meaning they would be stipulating that they have "lost" the patent case, and will not be able to use those patents against Google in the future.
It's not clear what Oracle will choose – they are basically out of good options. There is some question about whether Oracle has a legitimate chance at the copyright portion of the trial – there is a minimum of copied code that was used in the shipped version of Android (
early reports of outright copying
of entire files was a mistake in the AOSP version of the software), and many of the cases of "copying" are just retaining the same names for different files. Yet the copyright portion is probably Oracle's only chance at getting a ruling of any sort during this calendar year…at the cost of sacrificing the patents in their lawsuit.
We imagine there aren't a lot of smiley faces in meetings between Oracle and their legal counsel right now
. Florian Mueller of FOSS Patents, who tends to be somewhat bearish on all things Google, has indicated that if Oracle does not agree to withdraw their patents by this Friday that they are most likely using it to buy time to negotiated a face-saving settlement with Google (one that would be worth considerably less than the
billions they originally asked for
).
And if they do drop their patent case, they must feel pretty good about their chances with the copyright portion of the case, as they would be making quite a gamble to try and get a rapid ruling in the case. We'll be sure to keep you posted as we get closer to the weekend.
source:
FOSS Patents