Hey, Siri, can you read my hidden messages to everyone? Sure, press that button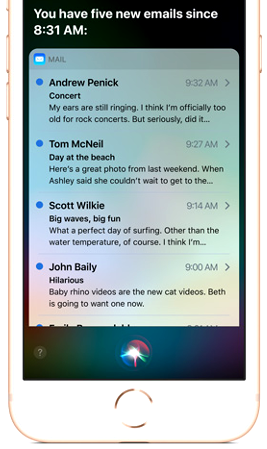 Security flaw search and rescue is on the cusp of becoming an Olympic discipline, especially when Apple, Google or Facebook are concerned, and in the latest installment of that trend, an Apple-centric publication out of Brazil has found out that Siri can read messages out loud for you, even if you have turned on the option to hide them from the lock screen.
Thankfully, this is only valid for third-party apps like Facebook Messenger, the workplace Slack chats or Gmails, for instance, but still the implications may not be pleasant for a dedicated individual bent on learning what you just got on the phone you left at the table. When you hold down the home key (or the side button on the
iPhone X
), you will be greeted with Siri's old bot-like timbre that will read out the sender and a few lines from the third-party message that's in the balance, as well as the subject line, if any.
If you don't want Siri to do that while Apple eventually looks into the matter (it's been reported already), simply turn off lock screen notifications for those chat or mail apps whose messages you don't want to be read by Siri out loud with the press of a button for the whole room to hear.