Preliminary Samsung Galaxy Note Edge GFXBench and Vellamo benchmark results
23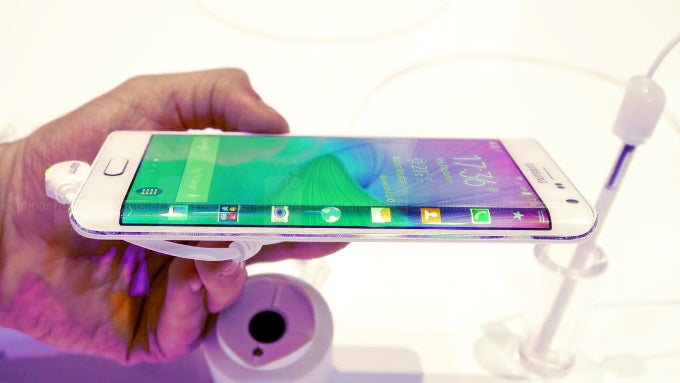 We already treated you to some precursive benchmark results that
hinted at how the Galaxy Note 4 might fare
against some of its rivals performance-wise, but what about its innovative peer, the
Galaxy Note Edge
? The most notable difference between the
Note 4
and the Edge is, ostensibly, the
overlapping, YOUM-like
sloped screen of the latter, which doubles as a separate auxiliary display.
As we know, both the Edge and the Note 4 come with the same, power-laden SoC, i.e. a quad-core Qualcomm Snapdragon 805, churning its gears at 2.7GHz. Paired with an Adreno 420 graphics-handling silicon, the Galaxy Note Edge has to power a pixel-dense Quad HD display, which normally takes its toll on the overall performance. That said, it was not surprising that the benchmark tests of the Galaxy Note 4 showed that it's comparable with older flagship smartphones, such as the HTC One (M8) and the
Samsung Galaxy S5
(which are equipped with an older iteration of the Snapdragon goodness).
So, is the Galaxy Note Edge akin to the Note 4 performance-wise? Sound logic suggests that this is so, and fortunately, we were able to lay our hands on a Galaxy Note Edge at IFA 2014. Of course, being the geeks we are, we run some synthetic benchmark tests on it and see how it fares against the other in GFXBench and Vellamo. However, take into consideration that the device we procured benchmark tryouts on was an early pre-production unit and things might change a bit once the Galaxy Note Edge hits the shelves.