Poll results: Which emerging mobile OS is most likely to succeed?
23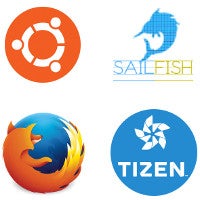 Ubuntu Touch, Sailfish, Tizen, and Firefox OS – they're all out there, all alive, all kicking, and all hungry for market share. But which one of them has the highest odds of succeeding given today's market reality? That's what we asked you in our latest poll, and from the looks of it, Ubuntu touch is our readers' favorite. Canonical's mobile OS got 39% of all votes, which bodes well for the OS's future despite
the bumps that it hit along the way
. We just hope that
we'll see an actual Ubuntu Touch phone
before it is too late.
Sailfish OS, brought to us by the ex-Nokians at Jolla, came in second with almost a quarter of our readers' votes. The first (and only, as of this writing) phone to run the system is already on sale in parts of the world, and even though it doesn't come cheap, it has been selling well.
Or at least that's what its maker is saying.
Moving further down the chart, Samsung's Tizen OS ended up in third place, having collected 23% of all votes. The system, being backed up by a number of well-established tech companies, does have a chance of making an impact eventually, but on the other hand,
carriers seem to be losing interest in the new platform
.
Firefox OS got only 14% of our readers' votes – a poor and unexpected result for a platform that's already commercially available as it is running on a handful of smartphones. But then again,
we've had the chance to play with a Firefox OS smartphone
and it didn't have anything to impress with.