Ubuntu Phones coming from multiple OEMs to multiple regions
5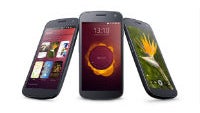 So far during this year's CES, we haven't seen or heard anything about the coming release of Ubuntu Phones. We know that the platform is still on track; and, we know that Canonical is working with various OEMs (original equipment manufacturers) on bringing hardware to market. As yet we don't know when, where, or what to expect, but Canonical community manager Jono Bacon is confirming that devices are on the way.
Bacon holds a monthly Q&A Hangouts session on the Ubuntu OnAir YouTube channel, and yesterday's edition had some interesting info on Ubuntu Phone. Recently, Canonical founder Mark Shuttleworth said that there would be a
high-end Ubuntu Phone
coming from a well-known manufacturer during 2014, and Bacon expanded a bit on that, saying:
I'm confident that in 2014 you're going to see a number of Ubuntu Phones hitting the market. I can't tell you [who it will be] right now but I can tell you that awesome things are happening.
Bacon didn't want to "compromise any confidential agreements between Canonical" and various OEMs by giving out specifics, but he did confirm that there is "positive forward momentum going on with a number of different OEMs and carriers". He also implied that certain devices will be made exclusively for various regions and carriers, but there will also be options that will be sold unlocked on the web.
Still no word on when to expect devices to launch, although Canonical has maintained that there will be phones on the market before tablets. The tablet optimizations of Ubuntu are scheduled to be finished with Ubuntu 14.04 (April 2014), and since tablets are much faster to put out than phones (no carriers to deal with), that would imply that there will be phones on the market relatively soon.