Poll results: Sony Xperia Z2, did you like it?
51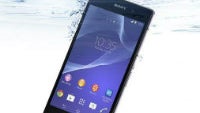 MWC 2014
may very well be behind us now, but the products that used its platform to make a public entry are going to remain relevant for quite some time. One such product is the
Samsung Galaxy S5
, which you recently
shot down
as a massive let-down of your expectations with Samsung.
We actually liked the Galaxy S5
, though, and we thought the upgrades in hardware and features were pretty much in line with how Samsung has traditionally gone about new iterations of their flagship line.
But it got us wondering. Was there as major a disconnect between what we felt and what the readership of PhoneArena did when it came to another excellent flagship -- the Sony Xperia Z2. As it turned out, however, no such disconnect existed. You all felt as strongly about the Xperia Z2 as we did, and the votes showcase that. More specifically, an overwhelming majority of 89.2% of poll takers were pleased with what Sony has mustered in the span of just 6 months, while a minority of 10.8% felt more was needed. That seems like a fair assessment, considering the tiny time frame. But, don't just take our word for it, and have a look yourself.