Samsung Galaxy S5: did you like it? (poll results)
99+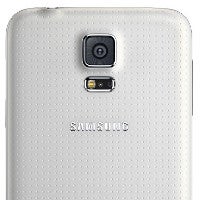 The
Samsung Galaxy S5
has finally been officially unveiled at a typically huge Samsung event at Mobile World Congress 2014, but did it live up to all the hype? Samsung managed to keep it an absolute secret until almost the very last minute (there was one leak in the day of the event, but nothing prior), but while there were some surprises, probably the biggest of them all was just how much of what was rumored did NOT come true.
The Galaxy S5 has no Quad HD (2560 x 1440-
pixel
) display, it has no Snapdragon 805 system chip, nor an iris scanner. Instead, it added the unexpected water and dust protection, as well as an improved camera, a fingerprint reader in the home key and a heart rate monitor on its back.
Is that enough of an evolution to have you buy it? We wondered what your initial reaction to the Galaxy S5 was hours after it got unveiled, and
asked you to answer one simple question: did you like it
? The answers are now in and the results are unambiguous: the answer is no.
More than 9000 of you, our readers, voted, and an overwhelming 80% did not like what they saw in the Galaxy S5. It just did not live up to the hype for most people, we guess. The remaining less than 20% still liked it. So there you have it. The question that we are wondering about next is what would it take for a smartphone to grab your hearts and attention? Let us know in the comments below.