Best smartphone of MWC 2014: PhoneArena awards
99+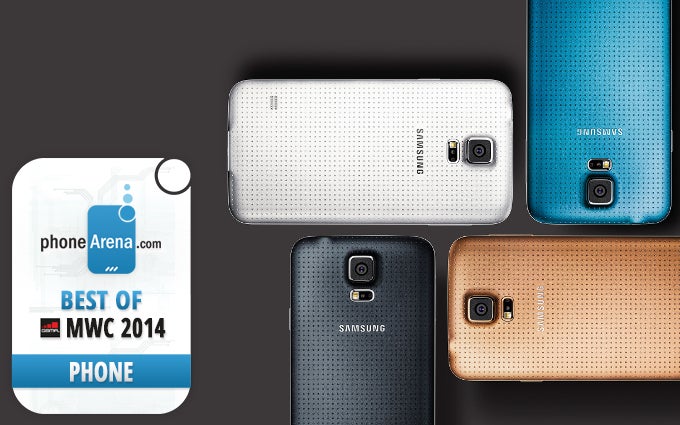 MWC 2014 was a tremendously exciting expo, and that's mainly thanks to the impressive flagship smartphones that got announced. Thinking about it, we can easily distinguish three top-shelf handsets that undeniably managed to make the biggest bang at the show. Those are the Samsung Galaxy S5, the Sony Xperia Z2 and the LG G Pro 2.
So, which one should we give the "Best smartphone of MWC 2014" award to? Geez, that's such a tough call! The G Pro 2... will not be our choice. It's a bit of a more niche device with its larger than life display, but it's also failed to bring as much innovation as the competition - from both hardware and software standpoint. Samsung and Sony have announced two epic smartphones that are so evenly-matched, that it almost hurts us that we have to pick just one of them. But there can be only one winner, and this time, it's going to be..... the Samsung Galaxy S5!
In a surprising turn of events, Samsung seems to have come to its senses, and decided to cut out the gimmicks and introduce a number of exciting features that actually make sense, such as a fingerprint scanner, a heart rate monitor and a significantly improved camera with unique new features, such as phase detection autofocus and real-time HDR mode.
Well, that's it for this year's MWC, folks. To tell you the truth, the Sony Xperia Z2 was incredibly close to snatching the award, but hey, Samsung has done some really notable improvements in a number of key areas of its flagship smartphone, and that secured the win for the GS5.
All you need to know about the Samsung Galaxy S5