Poll results: Looking at the Xperia Z4, does Sony need a revamped design for its next flagship?
27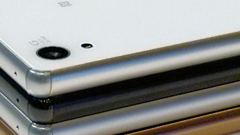 Sony this month announced the
Xperia Z4
, but the handset
doesn't seem to be what fans were expecting
. While it does bring multiple improvements (including an octa-core Snapdragon 810 processor, and a 5 MP front-facing camera), the Z4 has a design that doesn't really differentiate it from the
Z3
(or from the Z2, for that mater).
Meanwhile, big players like Apple, Samsung and LG have all made significant changes when it comes to the design of their latest flagship smartphones.
Thankfully, the Z4 that was unveiled earlier this month is a Japan-only device. Sony is getting ready to
announce another flagship smartphone
for the global market sometime in May. There's no word on what this upcoming handset will bring, so we don't know if it's going to resemble the Z4 or not. But we were curious about one thing: does Sony need a new design for its next generation flagship? We made
a poll with this question
, and we now have the results. 82.84% of the respondents believe that a revamped design is indeed needed for Sony's next flagship handset, while only 17.16% disagree. Surprised?