Poll results: Would you buy the global equivalent of the Sony Xperia Z4?
28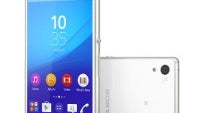 Courtesy of its 6-month refresh cycle, Sony's flagships often have a hard time convincing owners of their respective predecessors to upgrade. That's normal – despite packing the latest and greatest, even the mobile industry is incapable of making such technological leaps forward in such a short amount of time. This presents a problem – one of perception more than anything – as some feel that the new thing doesn't necessarily bring enough 'new' to the table to warrant another upgrade so shortly after.
This appears to be the case with the Sony Xperia Z4, too, even though it arguably brought larger-than-before improvements (e.g. a jump from Snapdragon 801 to Snapdragon 810). In any case,
when asked if you would buy the global equivalent
(the Z4 is a Japan exclusive, but a similar model for the rest of the world should be announced in the coming months), the majority of our readers (53.75%) say they wouldn't cough up a few hundred bucks for it. On the other end of the spectrum, 28.29% of voters find the Xperia Z4 compelling enough to make them part with their hard-earned cash, leaving 17.96% of votes going to the 'undecided' group. Those can end up being distributed either way, or preserve the ratio we observe.
Anybody surprised?