Poll results: Gold-colored smartphones - hot or not?
44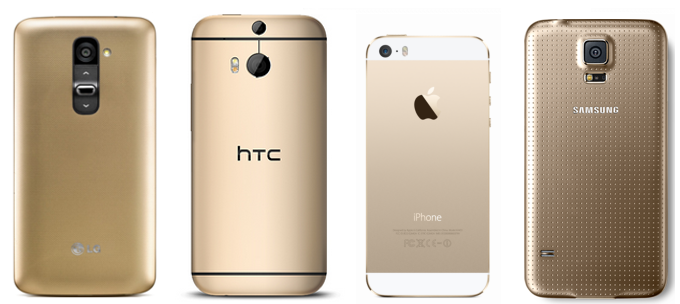 Earlier this month, we ran a poll asking you to
share your opinion regarding gold-colored smartphones
- since most major handset makers seem to love them lately. We received a total of 4,346 votes, and the conclusion is that golden smartphones are not as hot as manufacturers apparently believe they are. Well, at least not for our readers.
Only 18.72% of those who voted (792 users) truly dig gold-colored smartphones. Almost half of all voters (47.33%, meaning 2,057 users) said that they might like them, but in the end it all depends on the actual design of a handset - because some devices can look good in gold, while others would be just gaudy. Finally, there are 1,497 voters (34.45%) who definitely won't be buying any golden smartphone anytime soon. Or ever.
If you didn't have the chance to vote while the poll was still active, you can certainly share your thoughts about gold-colored smartphones in the comments below.
P.S.: just in case there's someone out there who doesn't recognize the four smartphones pictured above, these are:
LG G2
,
HTC One M8
,
Apple iPhone 5s
, and
Samsung Galaxy S5
.