Poll results: Do you need a waterproof phone or tablet?
30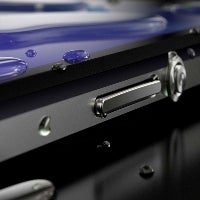 In the vast majority of situations, we manage to survive with our regular handsets that aren't sealed from the elements, as they are usually in our pockets, purses, or hands. Still, there is a growing trend among manufacturers to waterproof their handsets - the
Galaxy S5
and the
Xperia Z2
are prime examples - and we can think of a few situations where their waterproof nature comes in handy.
That is why we asked you last week how important is the waterproof aspect of a phone or a tablet for you, or whether you are considering it at all when choosing a mobile device. Quite surprisingly, a huge chunk of our 3356 respondents - 37% - have the waterproof aspect amongst the main requirements when they are purchasing a mobile device. This goes to show that manufacturers are on the right path when they decided to introduce some IP standard certification this past season, with Sony being the pioneer here with its Xperia flagships in the Z line, as can be expected from a Japanese maker.
A full 52% of you don't consider protection from waterboarding a necessity for their phone or tablet, but rather something in the category of good-to-have. Only about 11% of our respondents don't really care whether their handset is waterproof or not, which again shows that in the future we might see more and more models coming with some sort of IP certification - not only flagship devices, but perhaps midrangers as well.